Posted by DecoArt on Feb 29th 2016
Are as ready for spring as I am?  I always start getting that spring fever come the middle of February when we are teased with a few warmer days here in the South and long for when they are here to stay.  Sometimes bringing in some spring colors and spring décor helps tide me over until spring is here for real.  So I created this rustic spring pallet sign!
Items Needed:
Chipboard Pennant Flags
Jute String
Pallet Wood
Instructions:
My supplies included...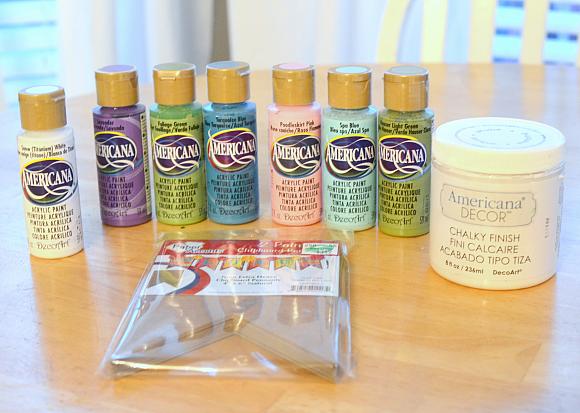 And I also chose to hang my pennants on a pallet wood background – you could either display this banner across a window, across a wood background like this, or just hang it from your mantel.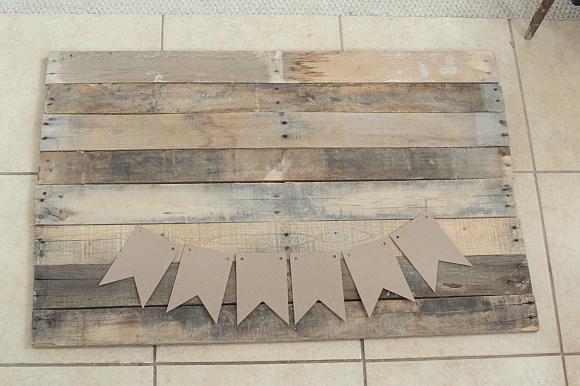 I painted 6 of the pennant flags with the various spring colors of Americana acrylic paint.

The pallet slats were secured together in the back with 2 pallet slats screwed vertically across all the horizontal slats. I painted the pallet with Everlasting Chalky Finish paint, and lightly distressed it.

I hand painted the letters "Spring" on the pendants – you could use a stencil if you wish. The good thing about this is can be completely reversible and interchangeable. The same number of letters are in "Easter" and "Summer" so you could paint the back of the pendants and make it reversible for different seasons/holidays.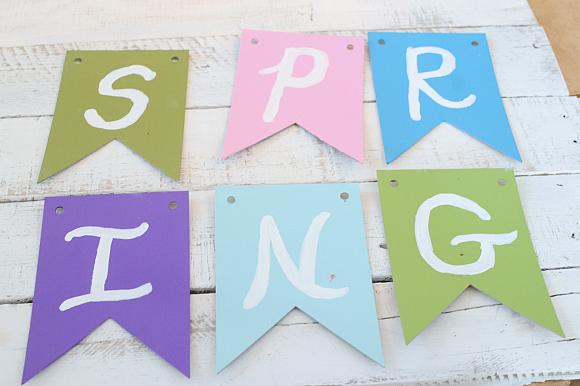 I used the Carbon Chalky Finish paint to hand letter "Welcome" on the top of the pallet wood background and distressed over it lightly as well. I just love using jute twine for banners and it seems perfect for spring. String them together on some twine and secure to the background and you are done!