Posted by DecoArt on Dec 21st 2016
Don't you love a good furniture transformation?  Seriously paint is like magic for furniture!  Just throw a little paint on an old piece of furniture and voila!  A beautiful new piece.  And this one is no different.
Items Needed:
HomeRight Finish Max Paint Sprayer
Instructions:
Before: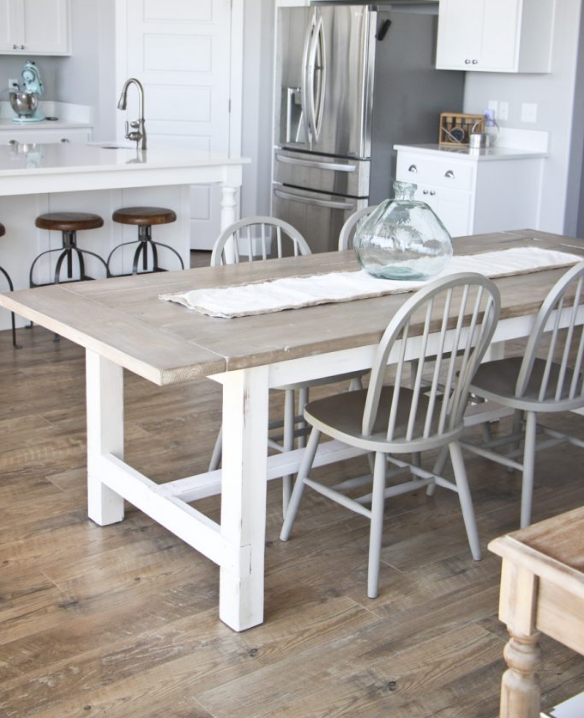 After: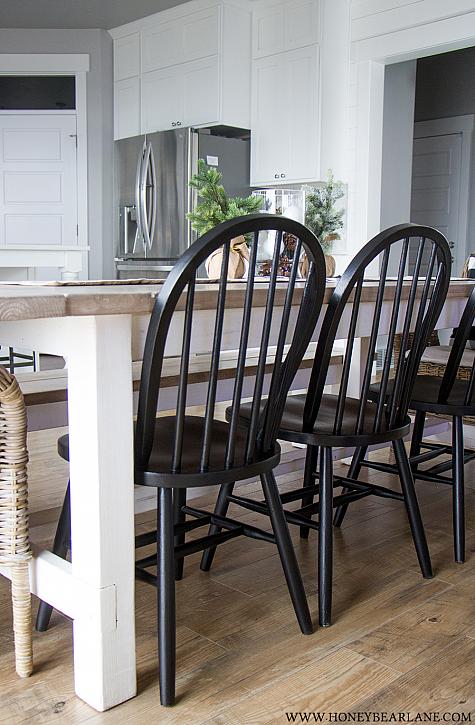 To be honest, I actually still really liked the gray on the chairs. But I've been adding in more and more black accents into my decor so I've been considering painting these chairs black for a long time.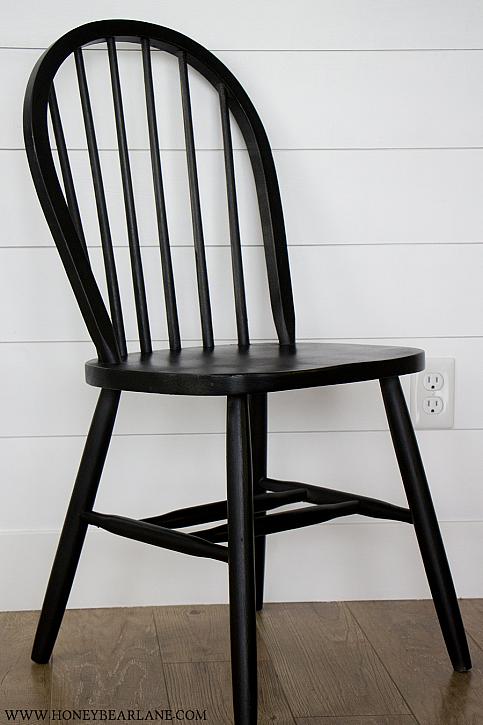 But it was always such a time-consuming task...sanding them down, cleaning them, then painting and painting...all those spindles. Then sealing! It was like a week-long process. And I've painted these chairs now three times. This time I did something different and it was awesome. It turned this week-long process into a couple hours.

What did I do you ask?
I sprayed them.
Not with spray paint, although you could do that I guess. I don't love working with spray paint all the time because it's oil-based and seems uneven and drips and all that. No, I use my favorite sprayer, called the HomeRight sprayer. I used DecoArt's new Satin Enamels in it and I have to say, these two are a match made in heaven. The Satin Enamels are water based but kind of feel like oil-based paint. It dries to a beautiful hard and smooth finish and doesn't need any sealing.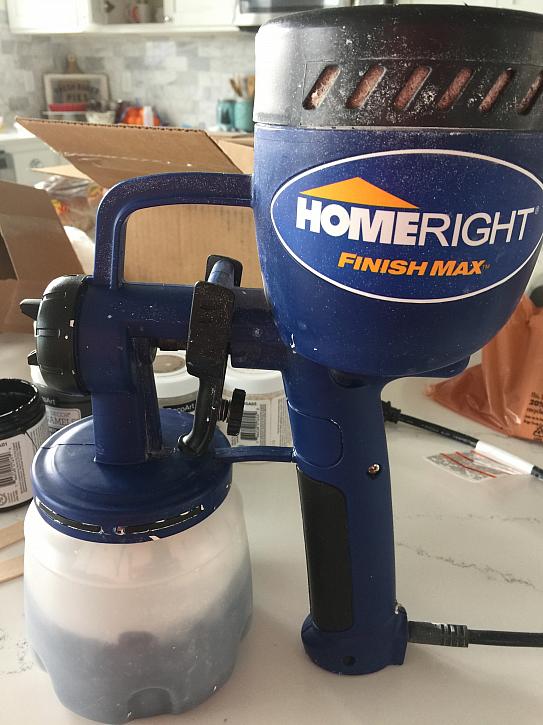 I put 1.5 of the 8 oz. jars into the reservoir and thinned it with about 1/8th cup of water. I stirred it up really well.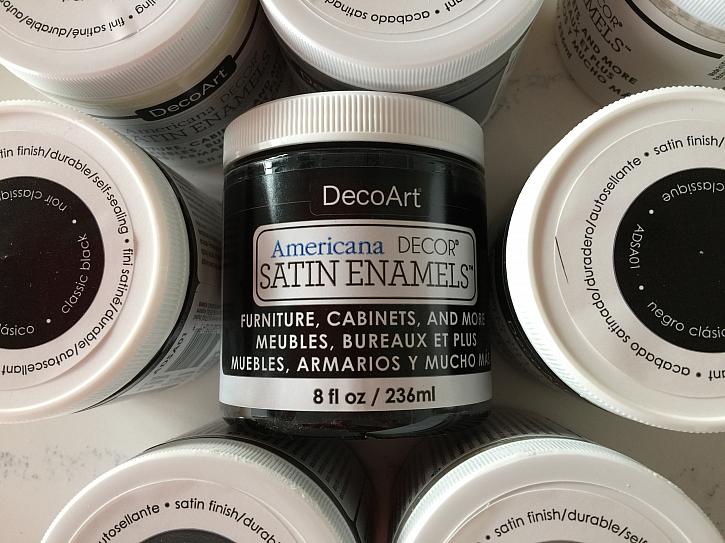 I put my chairs on a very large drop cloth in my unfinished basement and wiped them down with a rag. Then I plugged in the sprayer and started spraying. It worked fantastically. No drips at all, just a nice even finish with no brush strokes. The best part is that it took me like an hour to spray them and then let them dry overnight. Four chairs, completely done, in an hour!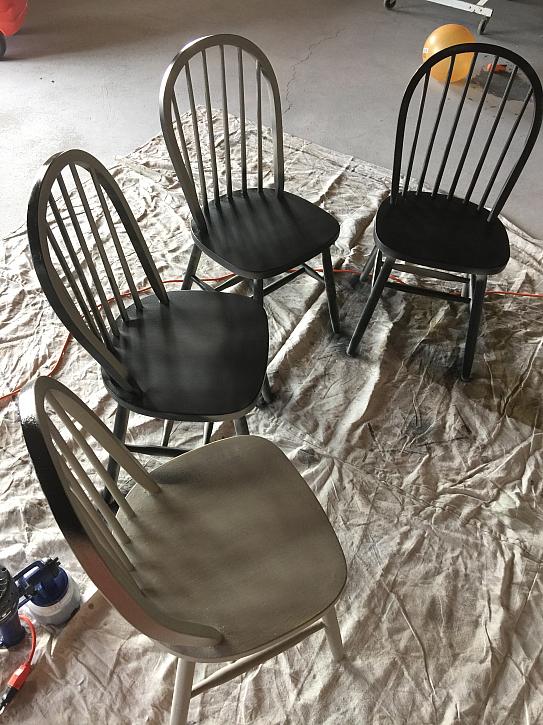 And the paint was so easy to clean out since it's water based and not latex. It just cleaned out in a few minutes. I can't wait to try spraying other colors on other pieces of furniture!
As for the chairs, I love them so far. They are gorgeous in the Classic Black color. It's such a rich black with a nice satin sheen. I can't wait until a sunny day so I can look at them in good light, haha! It's been so overcast and dark outside.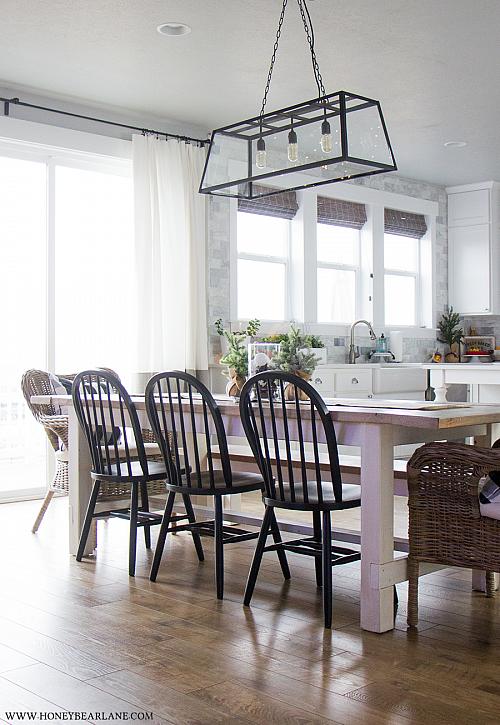 And it's so great to know that spraying them another color is easy so when I get sick of black I can change them in an hour or two. I guess you could say I have decorating schizophrenia!