Posted by DecoArt on Mar 4th 2015
Transform some plain cardboard into a piece of wall art using Deco Art Media products
Items Needed:
Corrugated Card
Smooth Cardboard
Various Embellishments %28Philosophy Tags %26 Regal Adornments%29
Dictionary Paper
Thick Wire
Seam Binding Ribbon
Paint Brushes
Instructions:
Cut a heart shape from old corrugated box card - for extra strength, cut two and glue together. Crumple up old dictionary paper, flatten out and adhere to the heart using Decou-page glue, folding the edges round the back.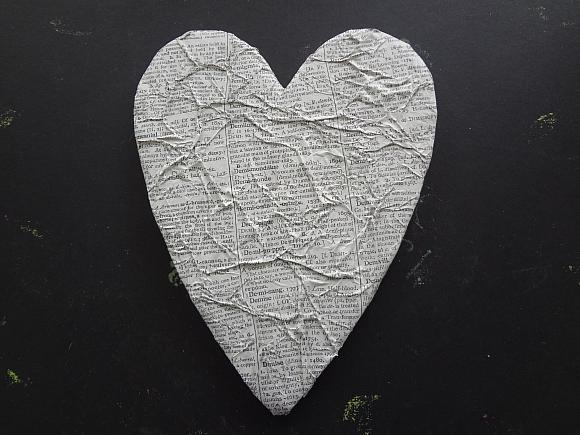 Place stencil onto surface and apply black Modelling Paste through it with a palette knife. Move stencil and repeat in other areas. Set aside to dry.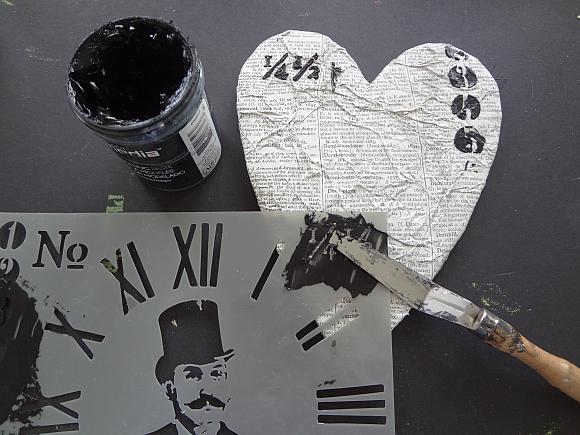 Cut a smaller heart from smooth cardboard and paint with Quinacridone Magenta Fluid Acrylic.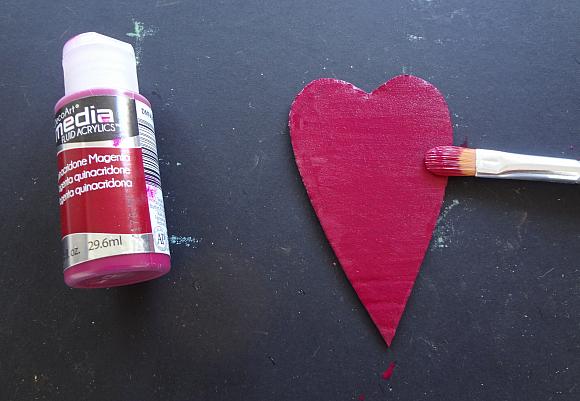 Once dry, paint small heart with a coat of Crackle Glaze and set aside to dry. Do not be tempted to try and speed up this process with a heat tool!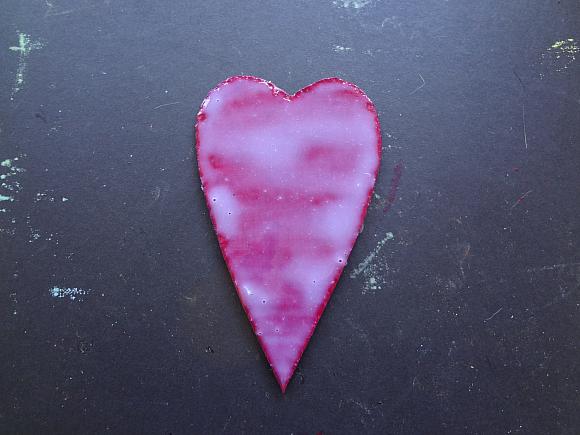 Glue your chosen embellishments to the large heart. Tip: you may wish to draw around the small heart where you wish to place it so that you can position items more exactly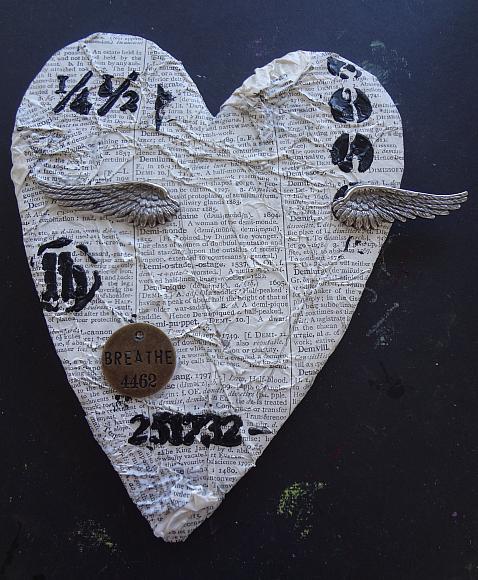 Paint the large heart with Payne's Grey Fluid Acrylic and allow to dry.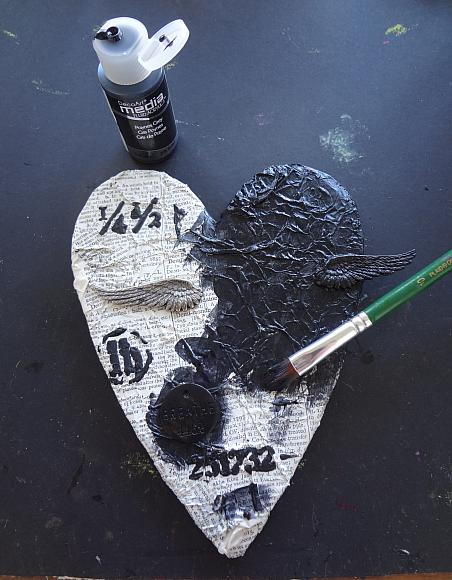 Use Media Misters to spray colour over the heart. Using the White will create different effects when used with the other colours. Once dry, the shimmery effect will become more apparent.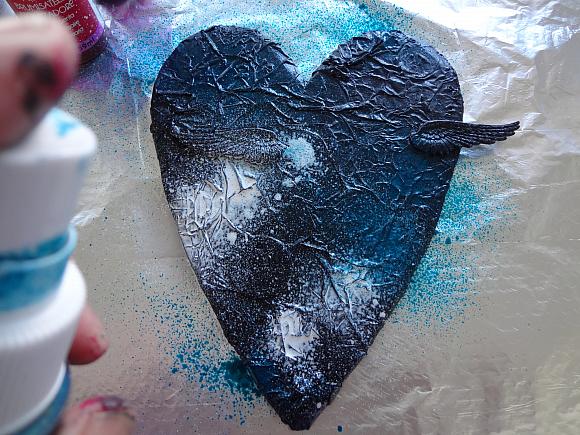 Apply Metallic Lustres over the surface with your finger to highlight the textural details.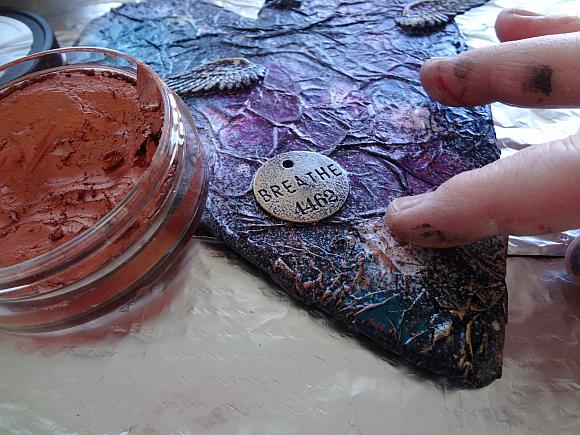 Once the Crackle Glaze is dry, apply a coat of the Patina Green Antiquing Cream.The crackles will appear as you brush it on.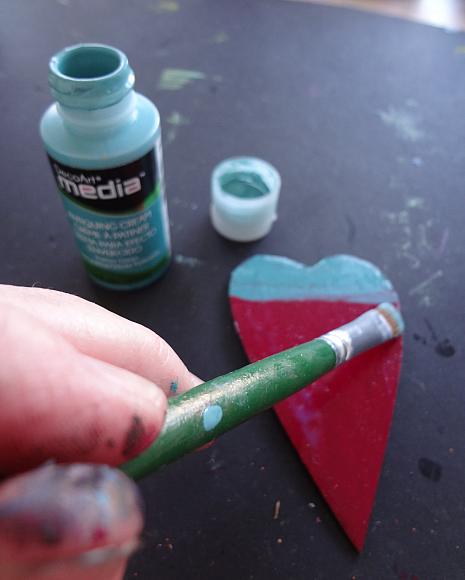 Glue the key and words from the dictionary paper to the heart. I added texture to the key with modeling paste before painting with Payne's Grey and rubbing a little Metallic Lustre over it.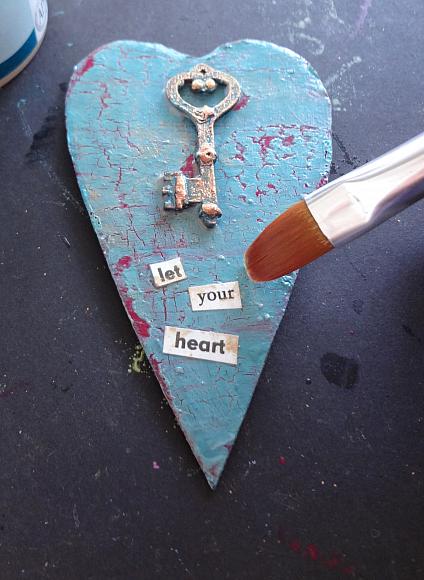 Paint with a coat of Satin Varnish and, once dry, rub some Metallic Lustre around the edges before glueing to the large heart.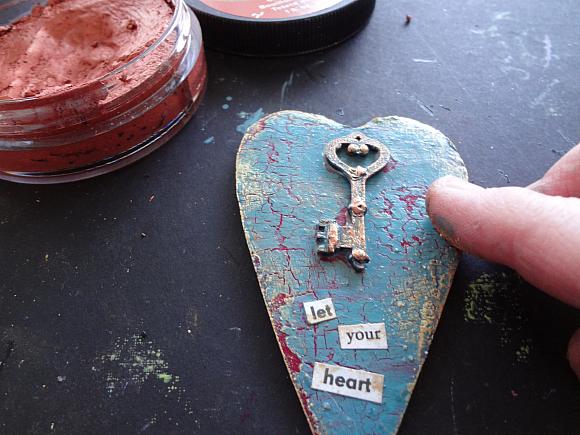 Scrunch up the ribbon and spray with the Media Misters. Heat set.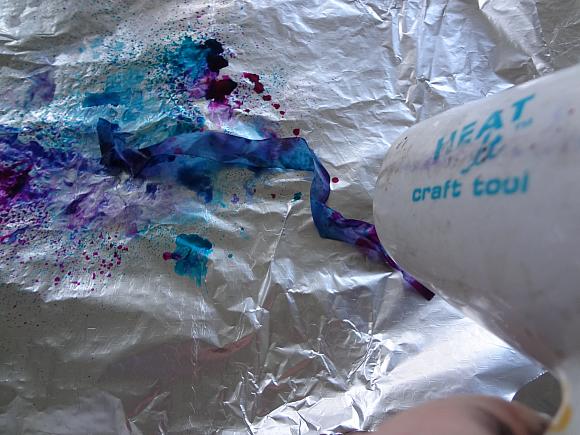 Pierce two holes at the top of the heart and twist wire through to form a hanger.Tie on the ribbon to complete.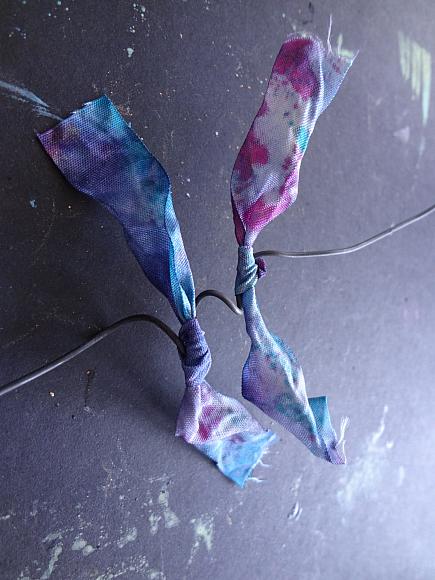 You may wish to add a paper, or felt backing to the heart. If so, stick this down before adding the hanger.