Posted by DecoArt on Dec 30th 2020
I love crafting year round, but I especially feel the need to get making in winter when it's cold outside and the days are short. And as much as I love crafting for the holidays, I really love winter crafts that can stick around well into January and February.
Today, I have a little winter home decor craft to share with you all. This DIY art project is easy to paint thanks to its minimal style but is still really visually interesting thanks to it's prismatic glittery shine.
The secret sauce that makes that sparkly iridescence possible is DecoArt® Holographic Illusions™, which is a true holographic glitter paint with a gorgeous rainbow shift.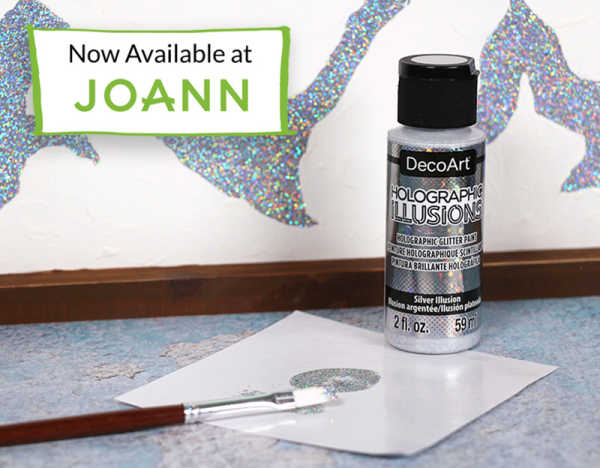 Holographic Illusions™ comes in 13 different shades and is now available at Joann craft stores!
Ready to get painting and make your own holographic winter decor?
Items Needed:
Blank Wooden Sign
Pencil
Soft Flat Paint Brushes
Instructions:
Start by sketching out your mountain shape in pencil on your wood panel. I did an image search for snow-covered mountains and then tried to draw my favorite as simple blocks of shadow and light. You can use my painting as a guide or find your own snow-covered mountain photo as inspiration.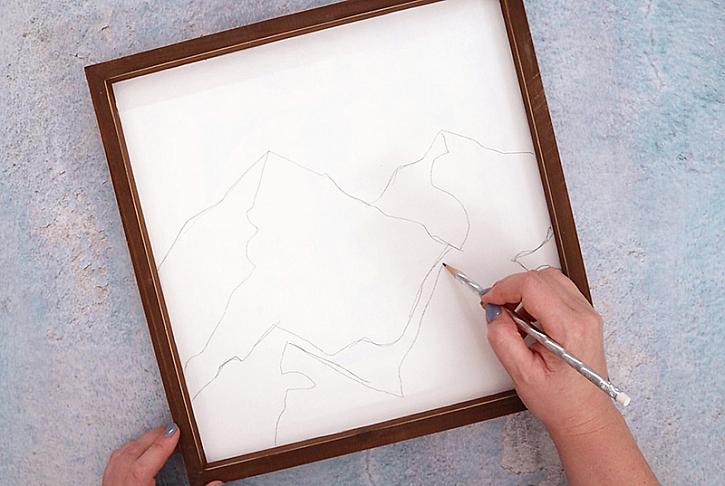 After you have sketched out your mountain shapes, fill in the sky area of your painting with the color of your choice. I used Americana® Acrylics in Sweet Mint.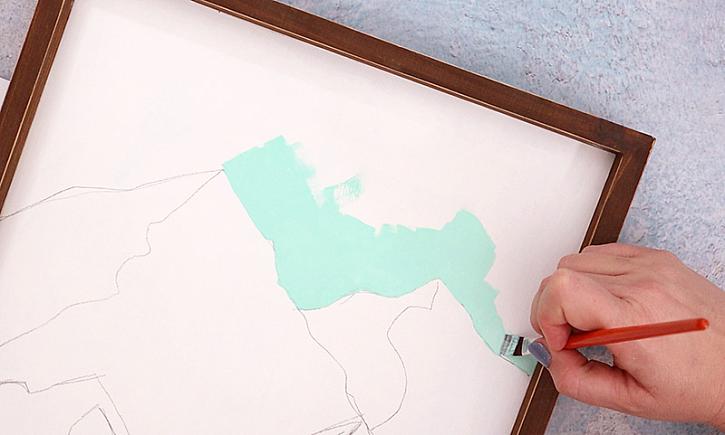 The shadow areas of the painting are where you will be layering on Holographic Illusions™ later on, so it's important to start with a base layer that matches the Holographic Illusions™ color you will be using. I chose Slate Grey to go with Silver Illusion.
If you are using a different color of Holographic Illusions™ (I think Enchanted Blue or Full Spectrum would be gorgeous too), then be sure to choose a base color to coordinate with that.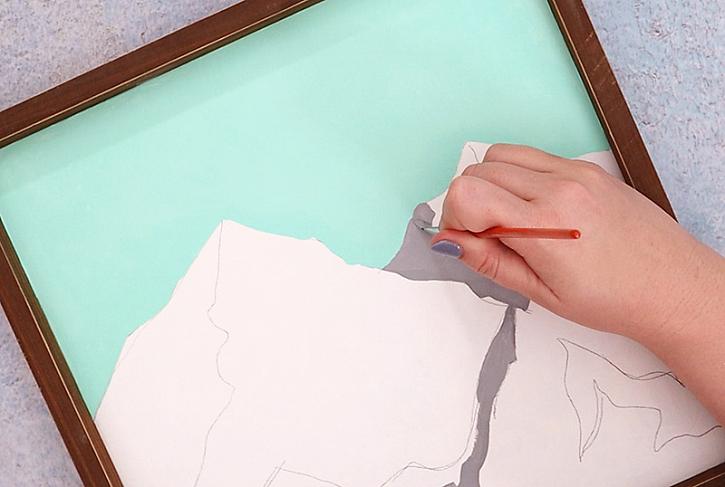 Next it's time to paint the white snowy sections of your piece. If the base of your panel is already white, then you could skip this step, but I liked the idea of using thick strokes to create texture reminiscent of snow drifts.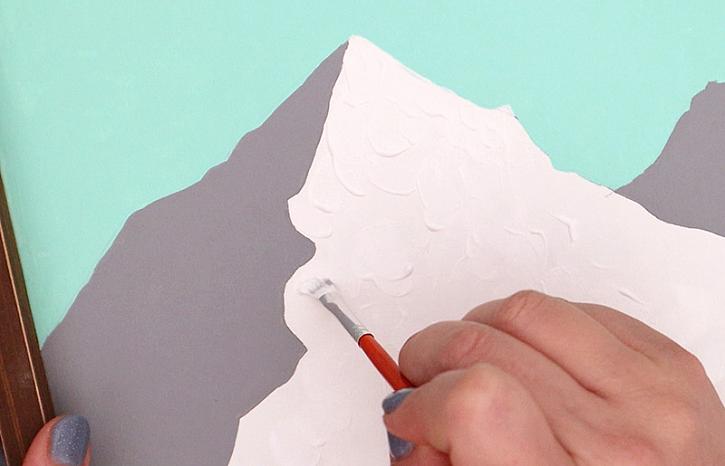 After your white paint has dried, it's time to add that sparkle! With a soft, flat brush (or a fan brush) apply Holographic Illusions™ over the shadow sections of your piece. When wet, the paint will have a white, milky tint, but as it dries it will turn clear and that holographic glitter will shine through.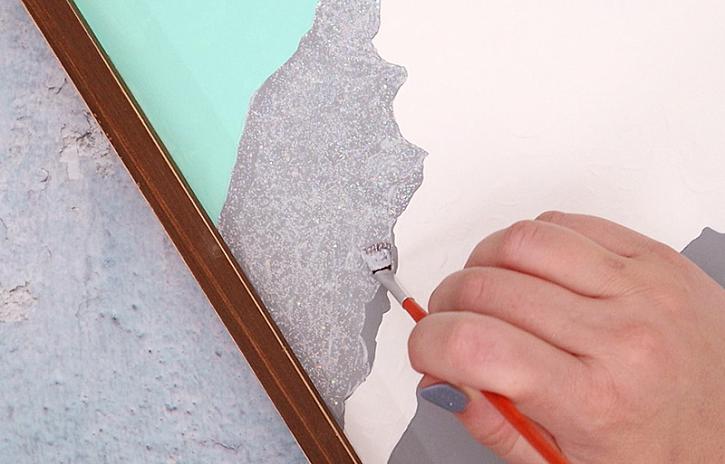 I recommend allowing the first coat to dry completely and then going back and adding a second coat for that super sparkly rainbow shine.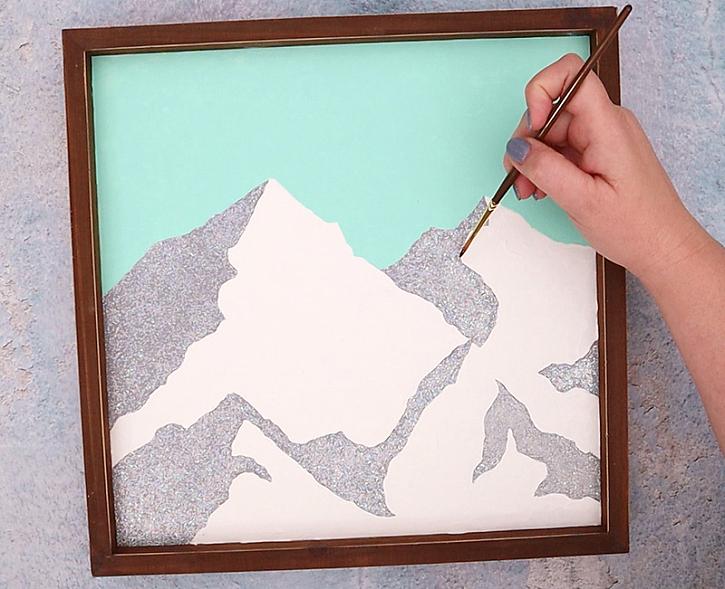 When your second coat has dried, your new winter craft is all done and ready to display in your home!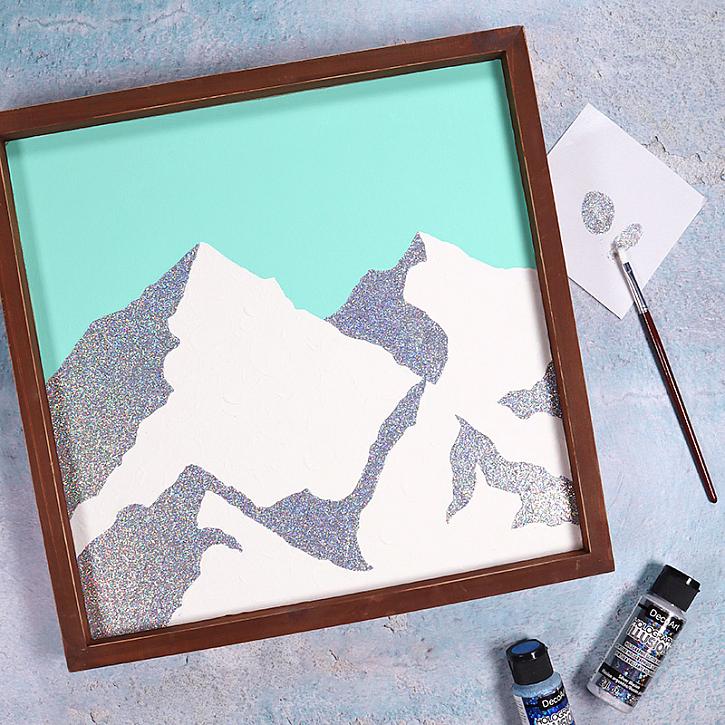 I am really happy with how this piece turned out. It's simple and modern, which I love, but that holographic shine makes it something special. It's a bit tricky to get a good photograph of the rainbow shift, but in person it is truly amazing!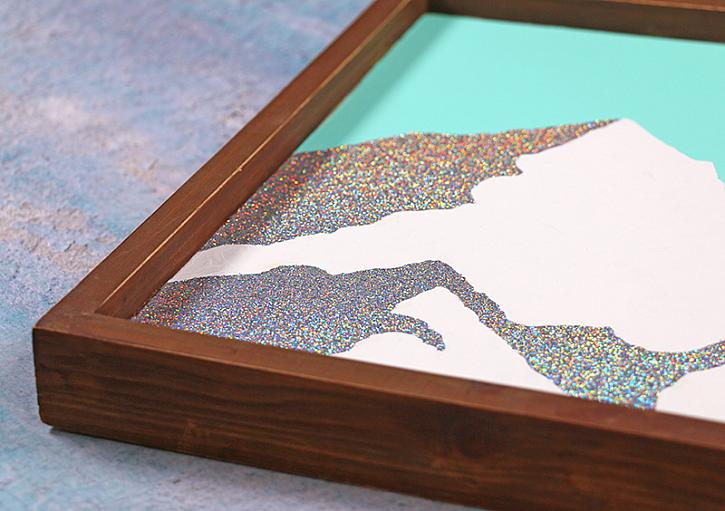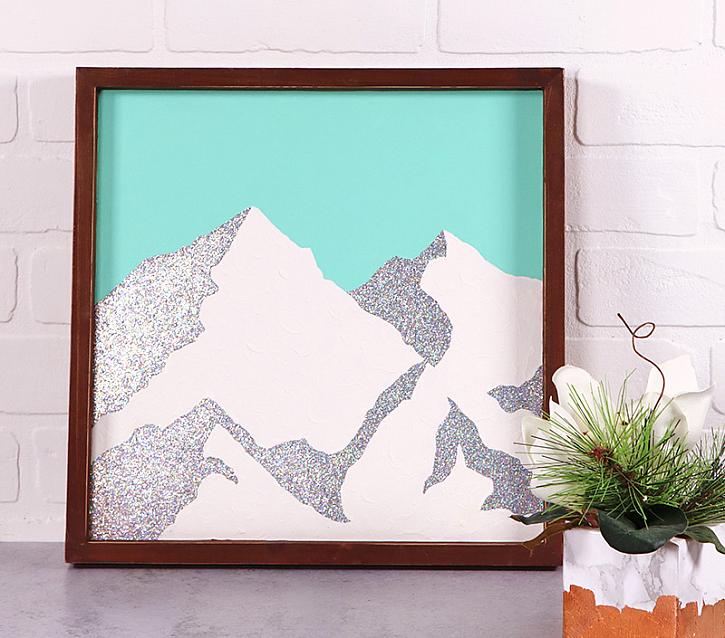 I hope this project has given you some ideas for simple yet beautiful winter crafting!
Happy Painting!