Posted by DecoArt on Dec 3rd 2015
With Samhain (Halloween) behind us now, it is time for one of my other favourite festivals, Yuletide. It's a wonderful theme for crafting too and I kicked it off by giving an old "previously used" canvas a makeover. This canvas will be double sided as I am going to put a little winter scene in the niche at the back. 
Items Needed:
Glamour Dust Sprinkle On Glitter
White Cardstock
Gem Embellishments
Snowflake Die Cut Shapes
Die Cut Letters
Instructions:
I started with a canvas I had decorated back in June 2014 that i was fed up with. I pulled off any extra embellishments first and then applied a coat of gesso right over all the existing texture. You can obviously start with a new canvas or some other substrate if you wish but it will still need the gesso.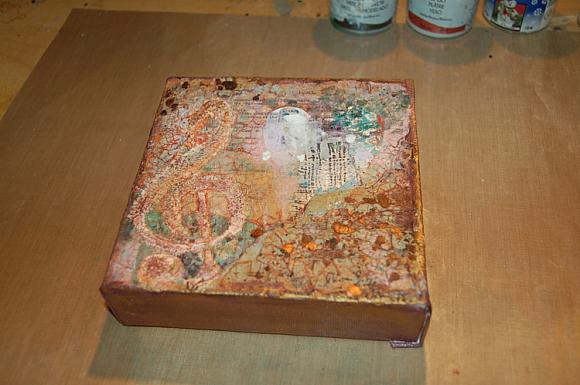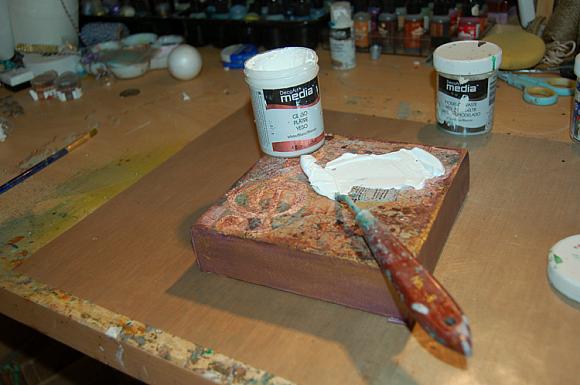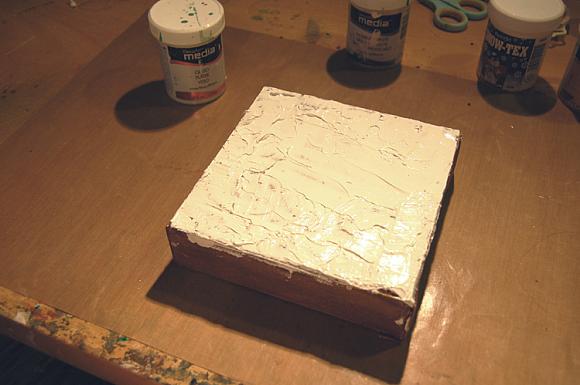 When your Gesso has dried, prepare your base colour. I used 2 parts Titanium White to one part Primary Cyan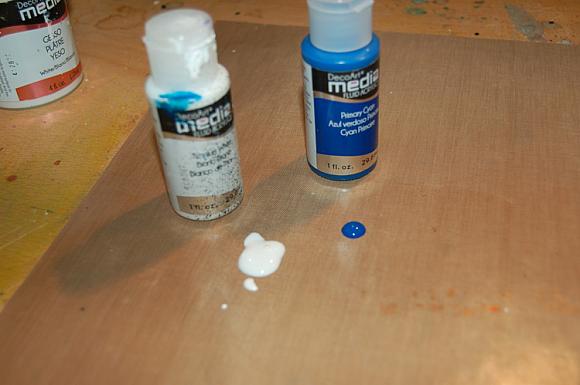 You need to apply your paint with LOTS of water. The gesso is happy to accept acrylic paint but it is a bit more resistant to the water and I need this for the effect I hoped to achieve.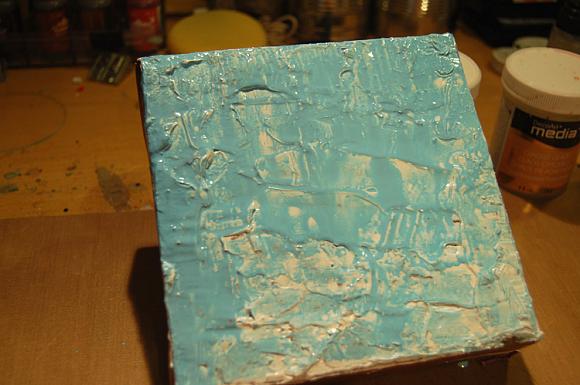 As the paint dried, little pockets of resistance to the water appeared and it looked a bit like falling snow. Keep in mind this is not an effect you can control and it will happen randomly and differently every time.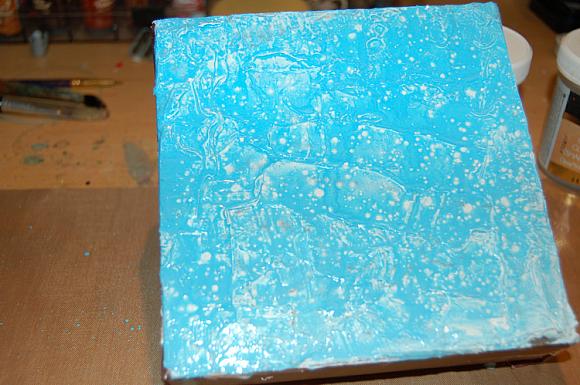 Now add some Snow-Tex to the bottom of the canvas.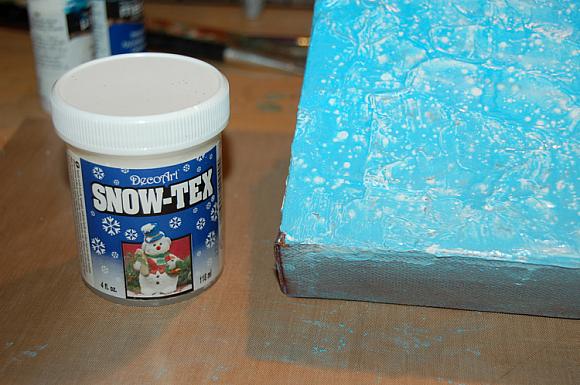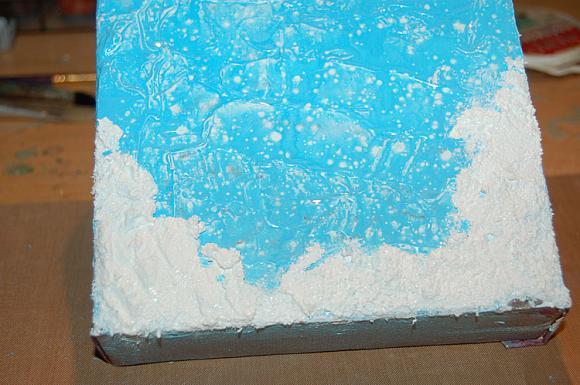 Next, I used some Liquid Glass to make icicles.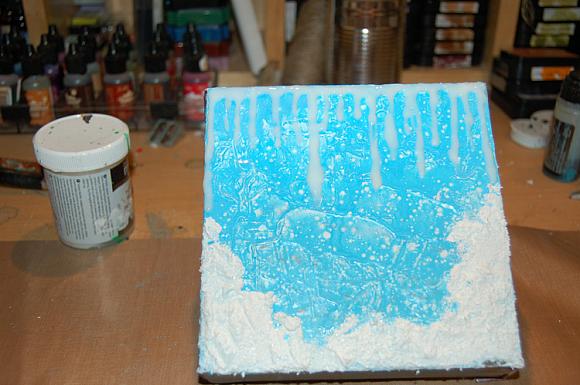 While the snow-tex and liquid glass are still wet, I lightly sprinkled some Glamour Dust glitter over it now set it aside to dry.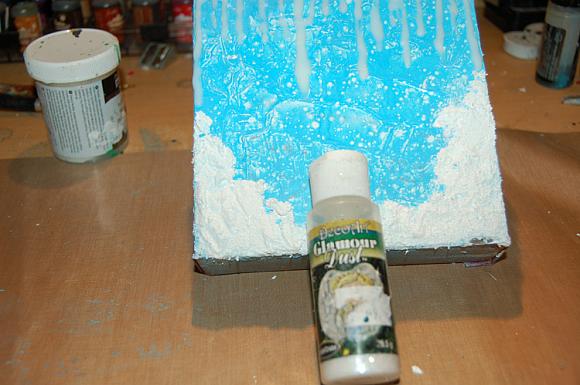 I used 2 large snowflake die-cuts as well as some snowflake borders and smaller snowflakes. I started be sealing them with Deco-page medium followed by a sprinkle of glitter.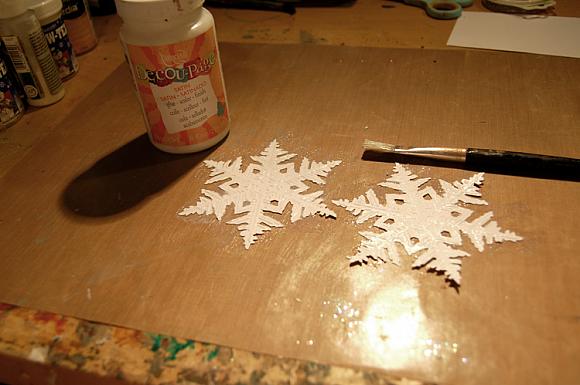 Next I added a coat of crackle glaze.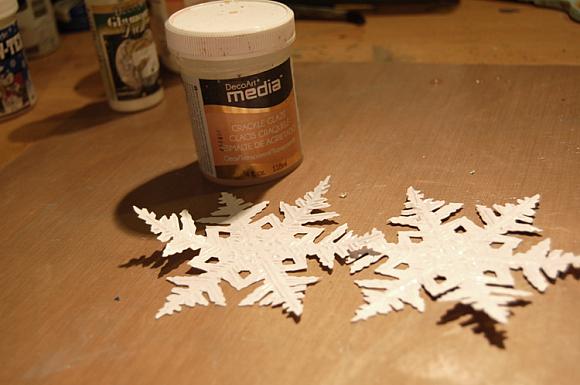 When the crackle glaze had dried (and cracked) I added some Media Interference acrylics.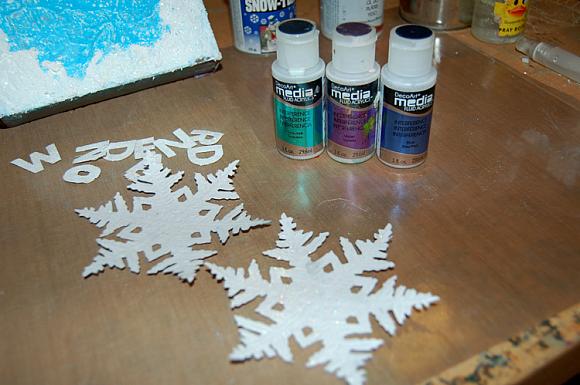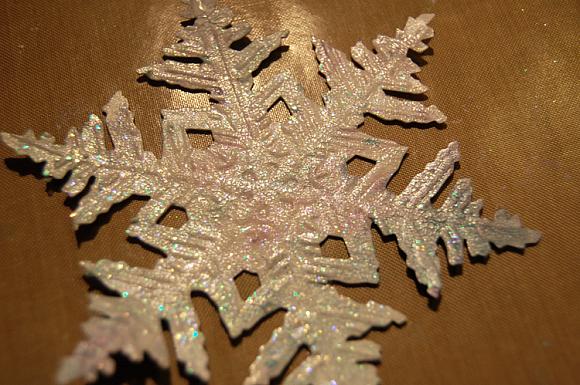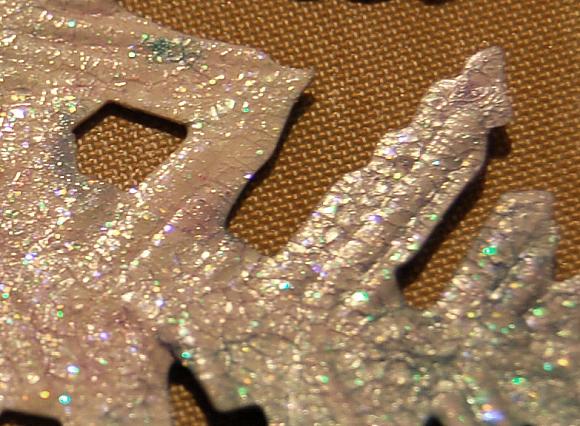 I wanted to further highlight the cracks in the snowflakes so I used Metallic Lustres. I still wanted them to be reasonably subtle though so instead of using them as they are, I applied them with a brush and watered them down.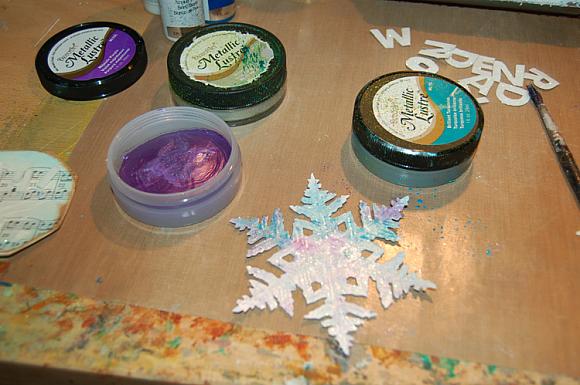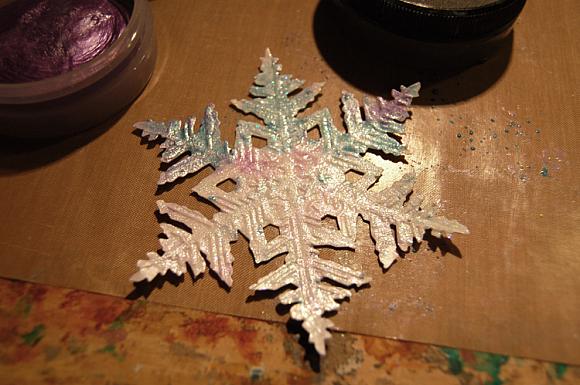 Now simply assemble your snowflakes on to the canvas with glue and add some little sparkling gem embellishments.