Posted by DecoArt on Nov 2nd 2017
Making a faux leather ornament has never been easier!  Now you can cut these shapes with your Cricut and then add some DecoArt paint for a fun effect that will look great on your Christmas tree.  A rustic Christmas tree is just a few minutes away!  Add these wood grain leather ornaments to your must make list this holiday season.
Items Needed:
Cricut Faux Leather With Wood Grain
Cricut Machine (the Explore Or Maker Will Work)
Cricut Cut File (Design #70383318)
Tacky Glue
Twine
Scissors
Paint Brush
Instructions:
Gather your supplies.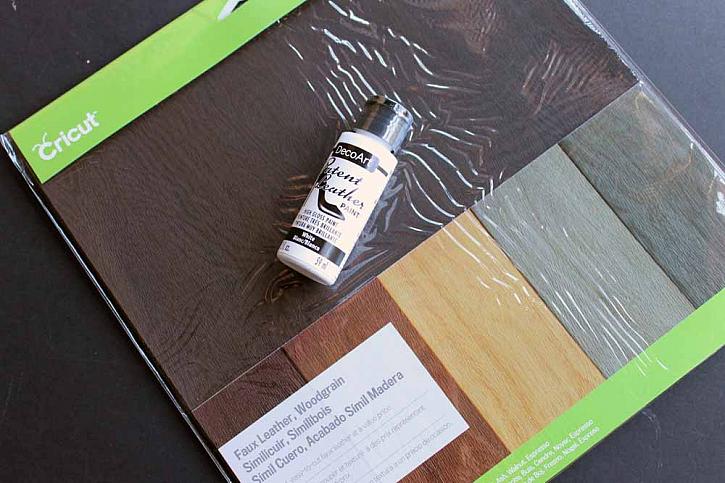 Start by pulling up the file in design space and cutting your ornaments with your Cricut machine. Use the settings and blade recommended for faux leather. Put the leather with the wood grain side up on the mat when cutting.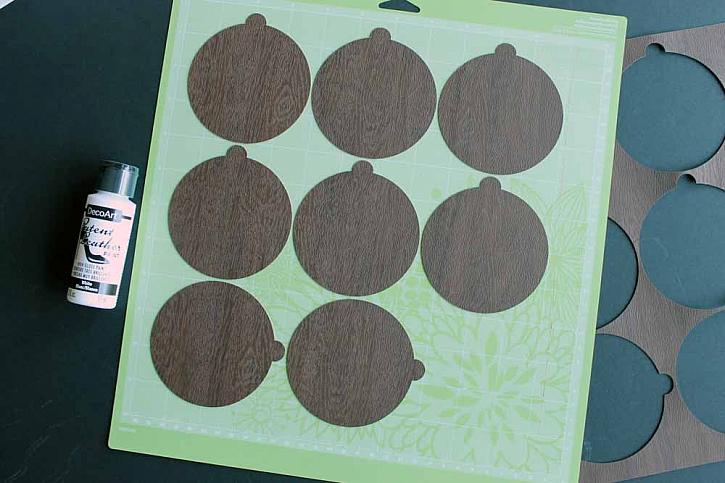 For each ornament, the file will cut two pieces (one for the back and one for the front). Remove your pieces from the Cricut mat. TIP: The insides of these ornaments would be great for other projects so be sure to save them!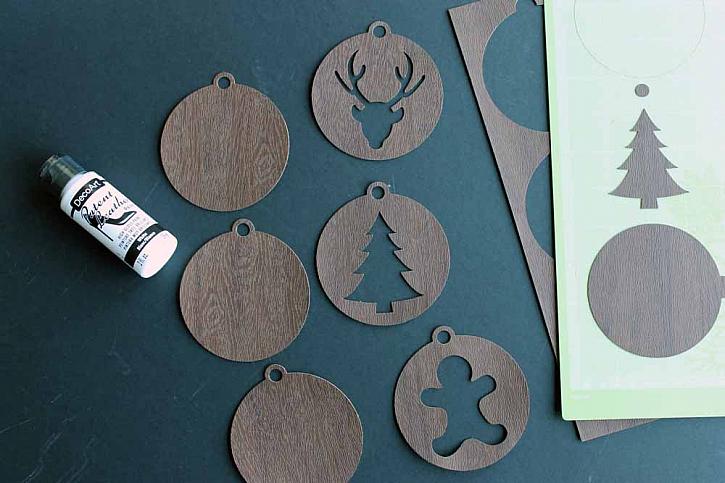 Use the patent leather paint to add some color to the inside of the ornament as shown below. We used white, however, you can use any color that you wish. Two coats were added to each ornament while allowing the paint to dry in between coats. NOTE: You do not have to paint all the way to the edges as these will be covered.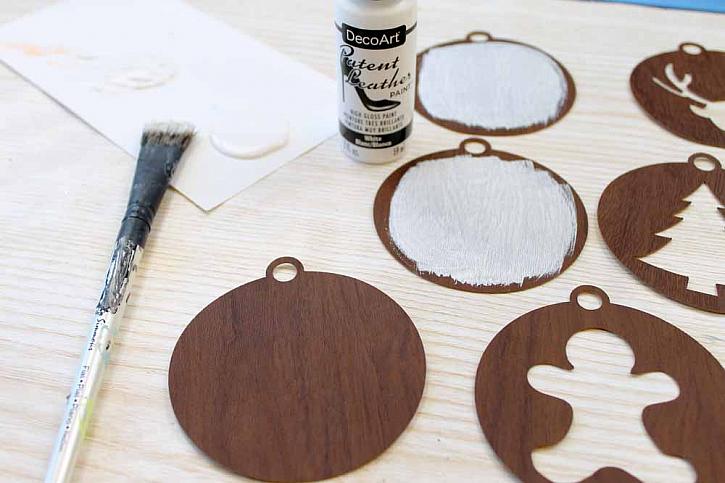 Once your paint has dried completely, you can assemble your ornaments. Use tacky glue all the way around the edges (inside and out) as shown below.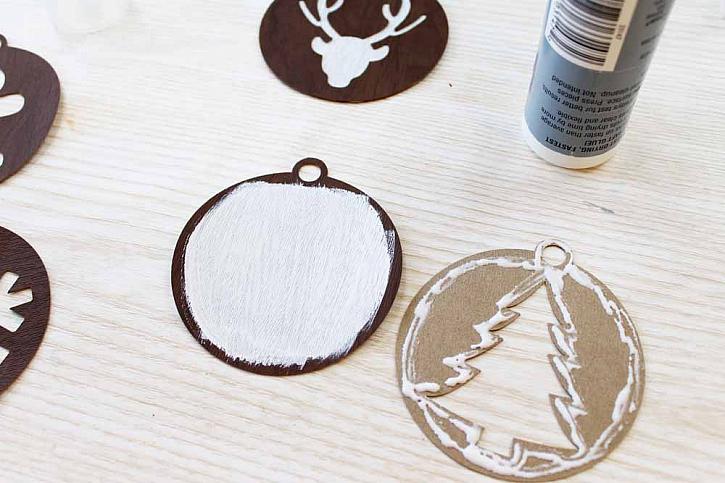 Put the two pieces together and wipe away any excess glue. Then add something heavy to the top and allow to dry.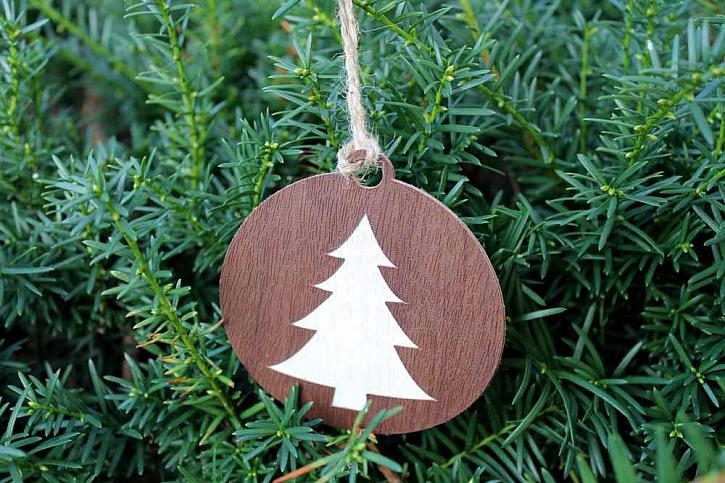 Repeat steps for all of your wood grain leather ornaments. Add twine for hanging and these are ready for your Christmas tree.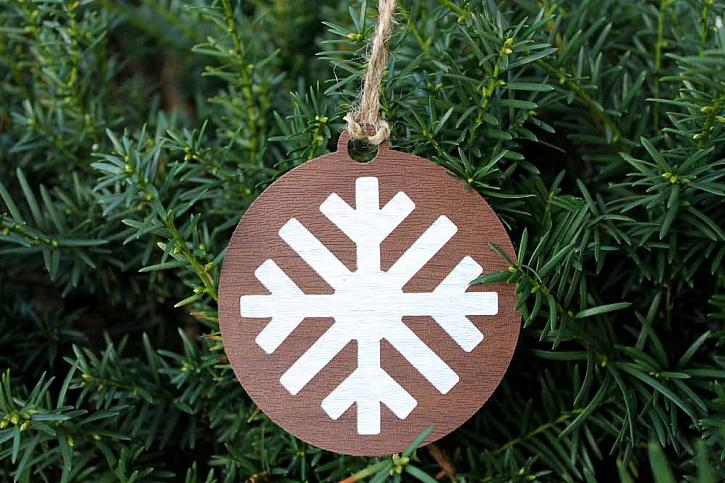 They are, in fact, perfect for a rustic Christmas tree! The wood grain really adds something special and the paint in the center makes the shape pop.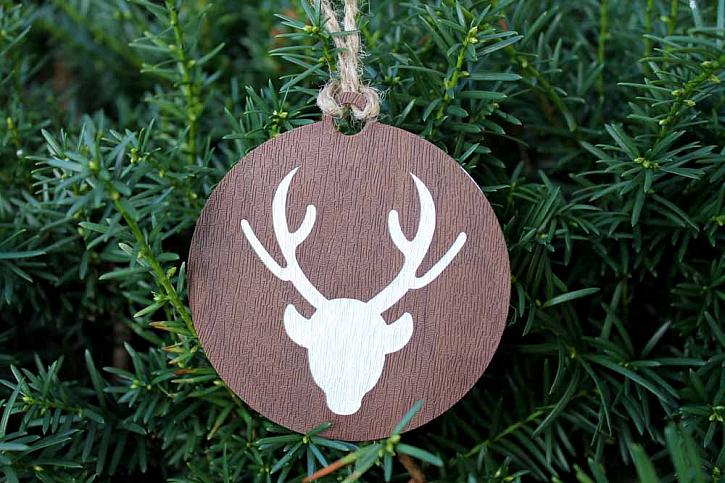 Y'all enjoy and be sure to make a few batches of these ornaments to fill up your tree.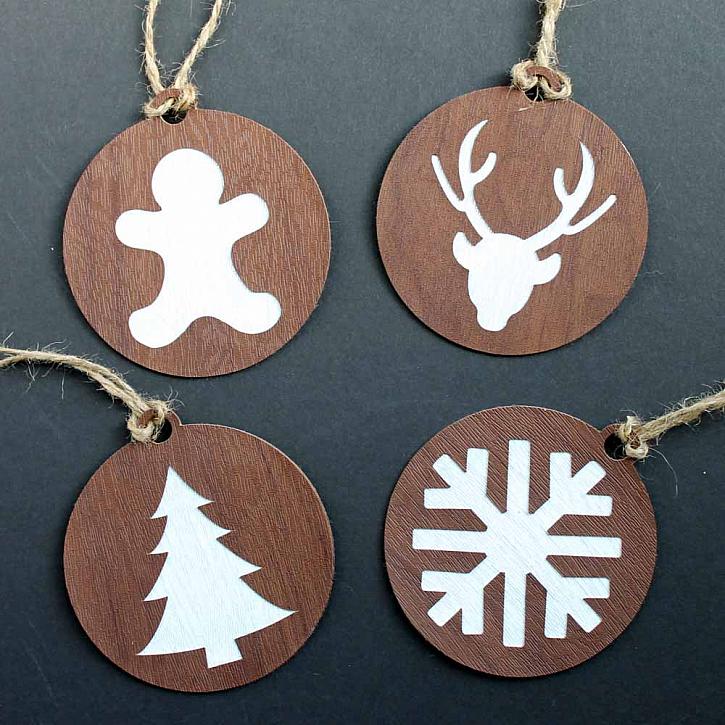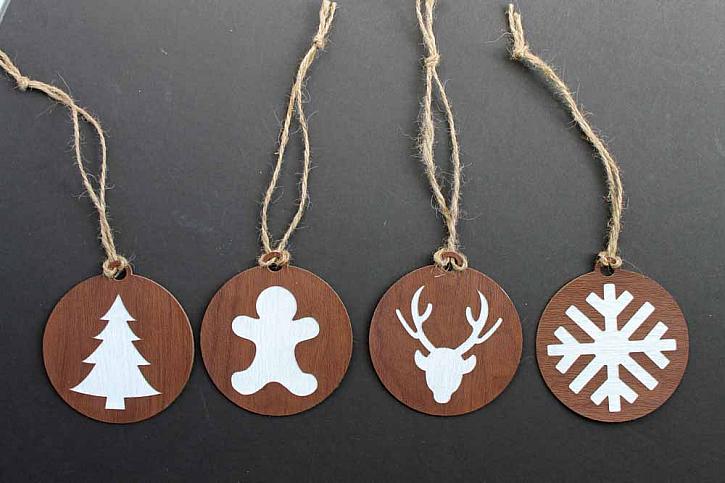 See more DecoArt and Cricut holiday creations and enter to win some fantastic prizes (including the NEW Cricut Maker) all month long on the DecoArt Blog!