Posted by DecoArt on Aug 31st 2017
Add these adorable pumpkins to your Halloween décor.  These are a simple way to add some spook but make it blend with the rest of your farmhouse décor seamlessly.  If you love all things rustic, this is definitely the project for you.
Items Needed:
Wood Slices (thicker Slices Will Stand Better)
Paint Brush
Driftwood Pieces
Raffia
Hot Glue And Glue Gun
Instructions:
Gather your supplies.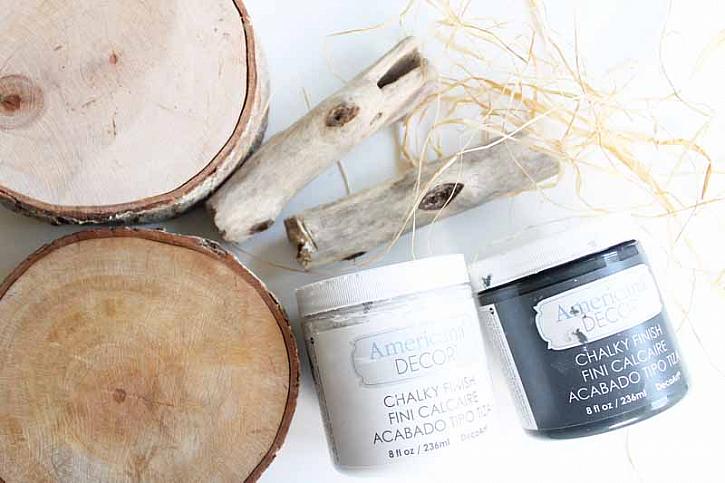 Start by painting one side of the wood slices with the white chalky finish paint. Allow to dry completely. I left the bark band around the outer edge unpainted. I wanted a rustic look and only used one coat of paint. You can add additional coats if desired.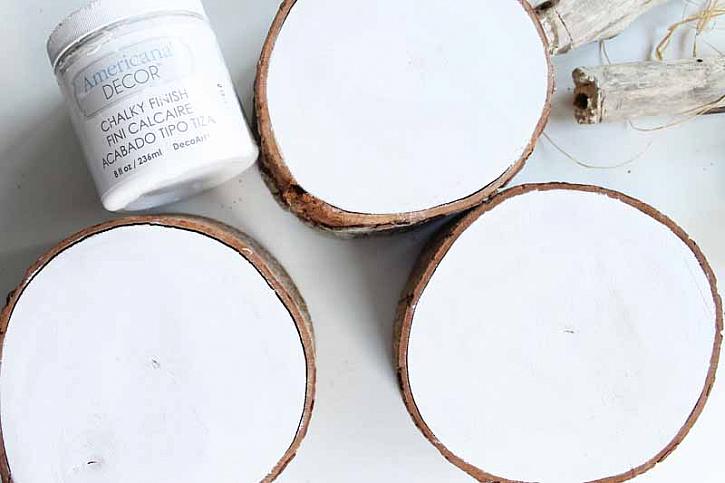 Print the pumpkin faces, from the downloadable pattern above, on plain copy paper.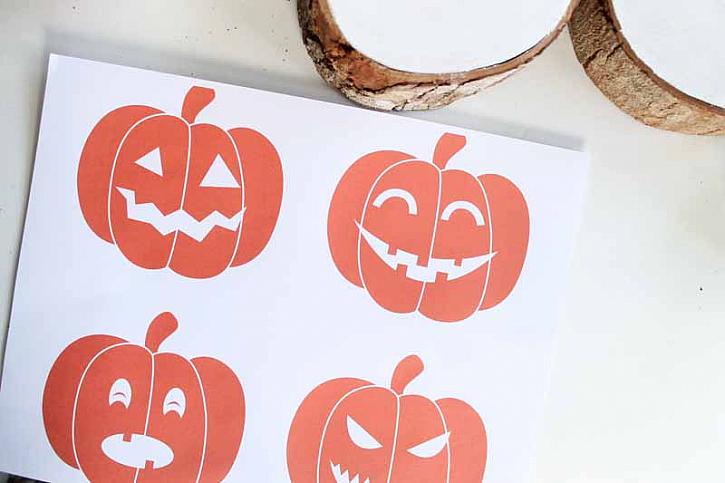 Cut the faces out and place on top of the wood slice. Use a ball point pen to trace the face only on top of the white side of your wood slice. Press hard while tracing.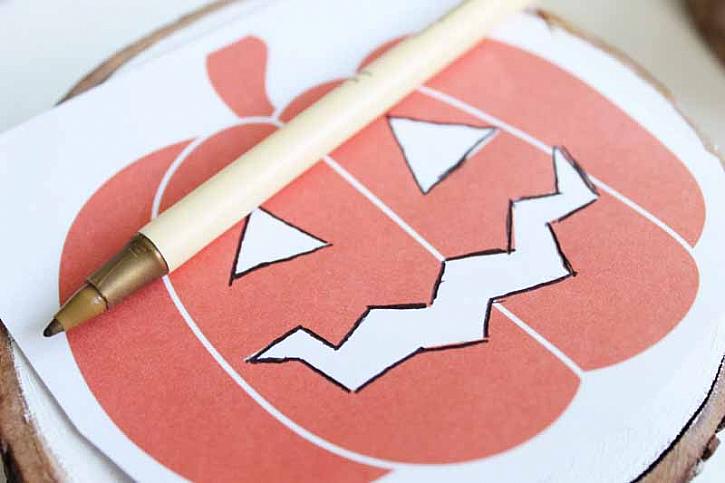 This will leave an indentation in your wood everywhere you trace.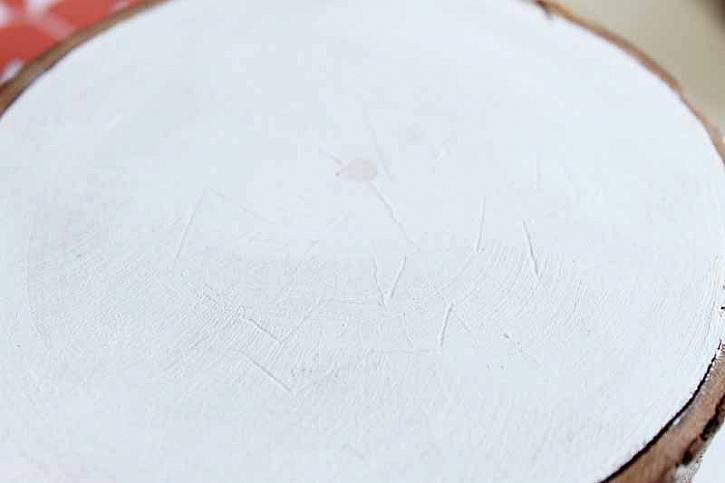 Fill the area with the grey chalky finish paint. Once again, I only used a single coat of paint for a more rustic appearance.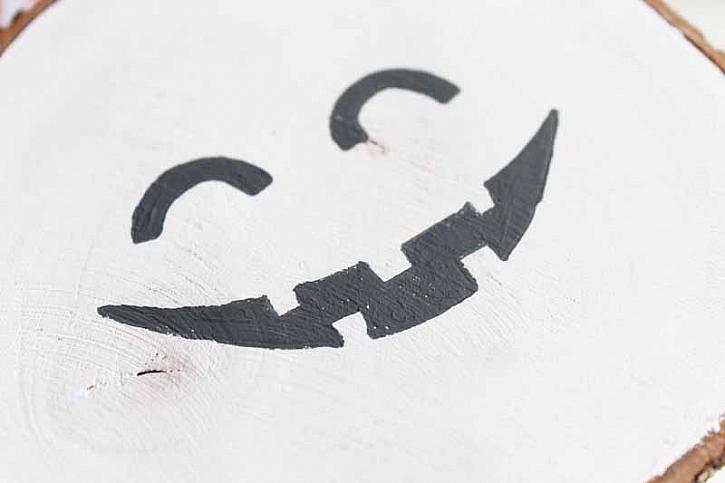 Continue with as many pumpkins as you want to make. Allow the paint to dry completely before continuing.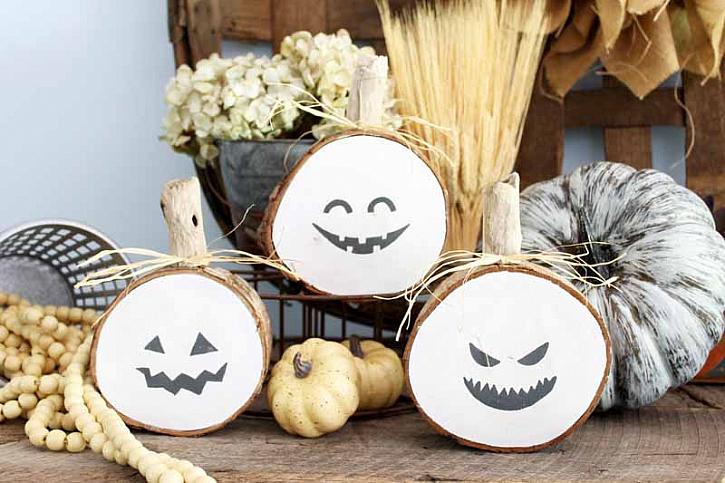 Cut your driftwood pieces into stem sized pieces and use hot glue to secure to the top of each pumpkin. Tie on some raffia around your stem.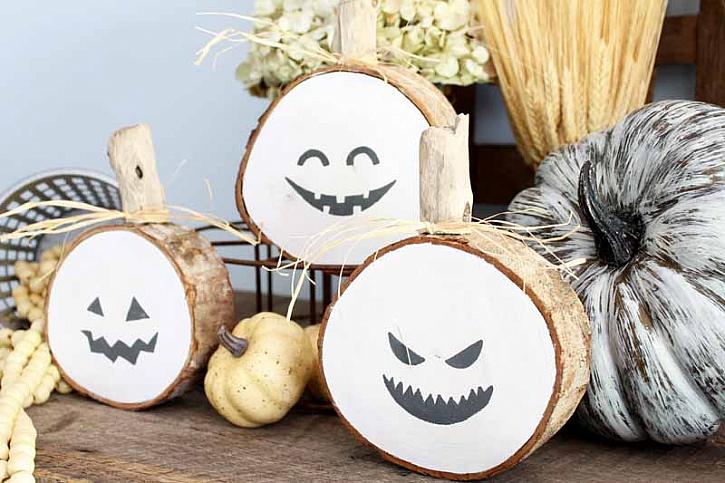 Add these wood slice pumpkins to your Halloween décor. You will love the touch of whimsy these add to any room. Grab your supplies and start on your own today.