Posted by DecoArt on Aug 30th 2016
Transform an old industrial wooden spool into a beautiful bracelet holder using Americana Chalky Finish Paint.  This flea market find is such an easy makeover and it's a piece of history that you can display in your home for years to come.
Items Needed:
Paint Brushes
Sandpaper
Hot Glue Gun
Instructions:
Over Memorial Day weekend my family and I took a trip to Nashville, Tennessee. There is a very large flea market that is held once a month. It was so much fun looking at each vendor and finding lots of vintage treasures. I came upon a booth that had two large metal containers of industrial wooden spools. The lovely couple that were selling the spools said that the spools came from an old thread factory in Alabama. I love the look, charm, and history of this find and purchased a spool to repurpose. I had to snap a photo of the spools in there original state with my phone.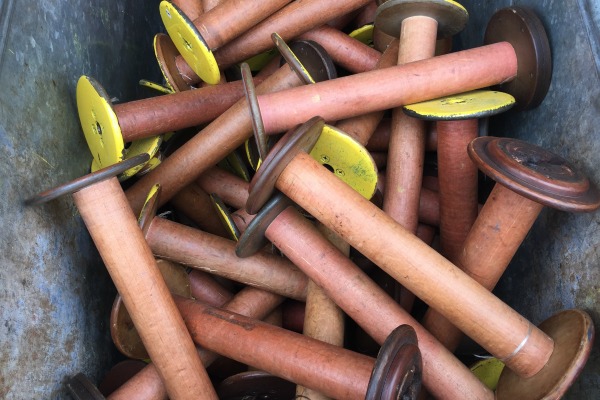 I decided to give this wooden spool a bright and bold makeover using two NEW Americana Chalky Finish Paints in Reminisce and Honor. This bright pink and bold blue color are so vibrant. I love the names of the new chalky finish paints and these colors do remind me of a time long ago.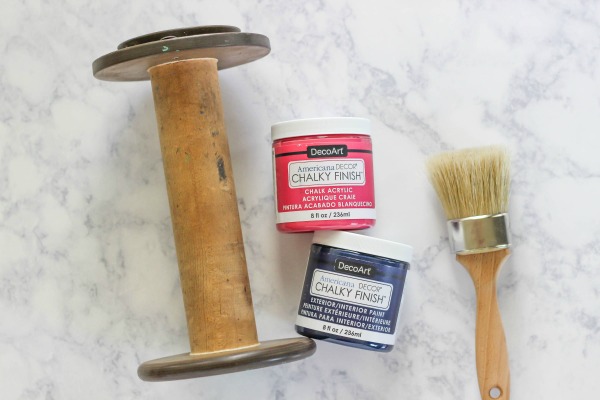 I started by dissembling the wooden spool by removing the metal screws in the top and bottom of the round end pieces. Next, I started by painting the straight piece of the spool with the color Honor. It's a beautiful blue color. I applied one coat of paint, waited for the paint to completely dry, lightly sanded using a piece of sandpaper, and applied a second coat.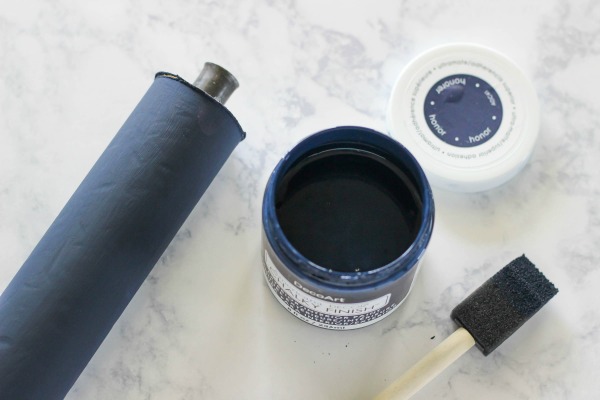 Next, I painted the round ends using the color Reminisce. This is a pretty pink fuchsia color. It looks great next to the blue. I applied two coats of paint using the same method as I did for the straight piece of the spool. Once the paint was completely dry, I used a piece of sandpaper to lightly distress around the edges.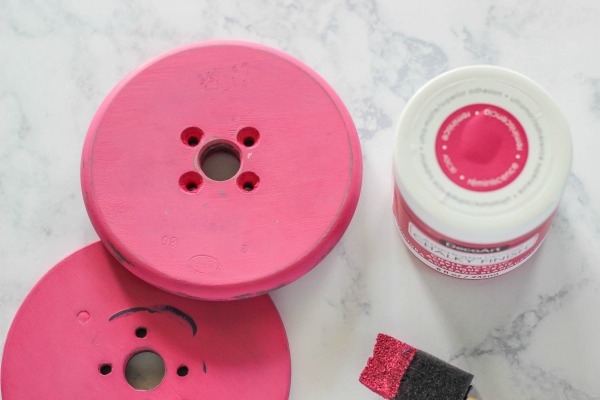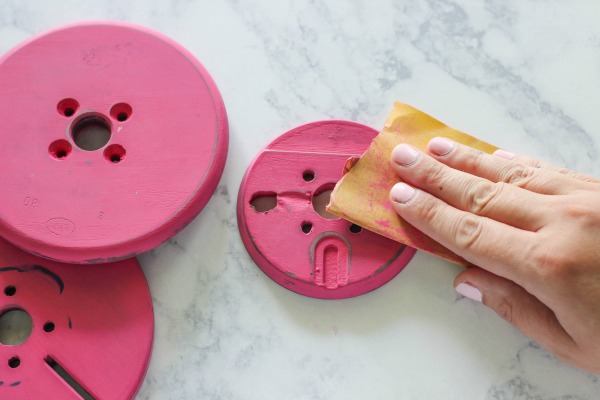 I loved how this Industrial Wooden Spool Bracelet Holder turned out! It looks better than what I had envisioned. The bold blue color is the perfect background for the bracelets because it makes them really shine. The fuchsia color adds a nice pop and is perfectly distressed.
I screwed the bottom back on with the metal screws. I hot glued the two top pieces together and left it unscrewed so I can slip my bracelets on to the spool. The spool is great for bracelets of all kinds. If you have bracelets with hooks, you can simple hook the bracelets around the spool, or if you have bangles that don't have hooks, you can take the top off and slide them on the spool that way.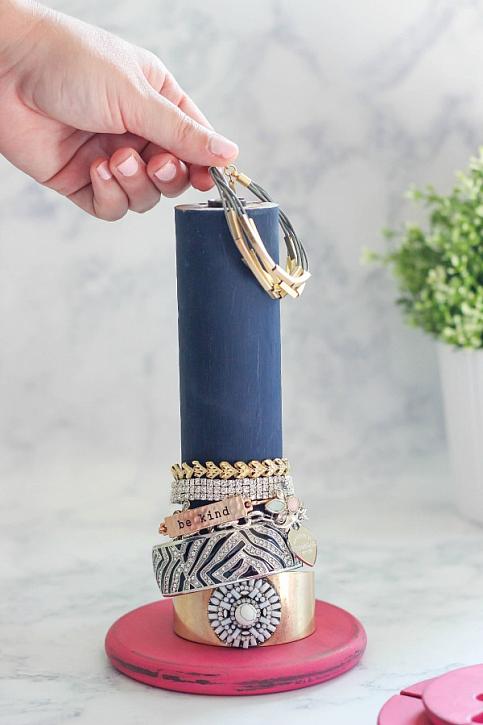 I had such a fun time working on this flea market flip. It turned out fantastic. What do you think?