Posted by DecoArt on Aug 22nd 2016
We feel very fortunate to have our offices located along the World's Longest Yard Sale! The 127 corridor runs for over 690 miles right through our neck of the woods and we certainly took advantage of visiting all of the unique sales.
As a special challenge, we demonstrated how easy it is to use our Chalky Finish paint by redoing a piece right there on the side of the road!
Micaela selected this very dated television stand to receive a little attention. We had our shopping cart stocked with supplies for the transformation. See the transformation in the video below: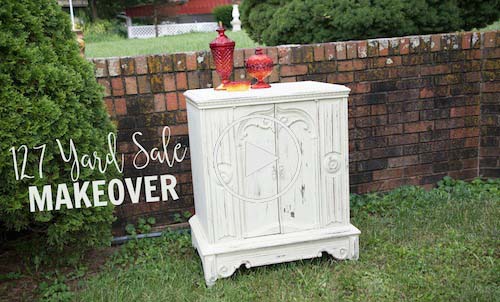 She used Chalky Finish in Timeless and then sanded it back to reveal some of the original finish. You can see a
full tutorial in our project library
.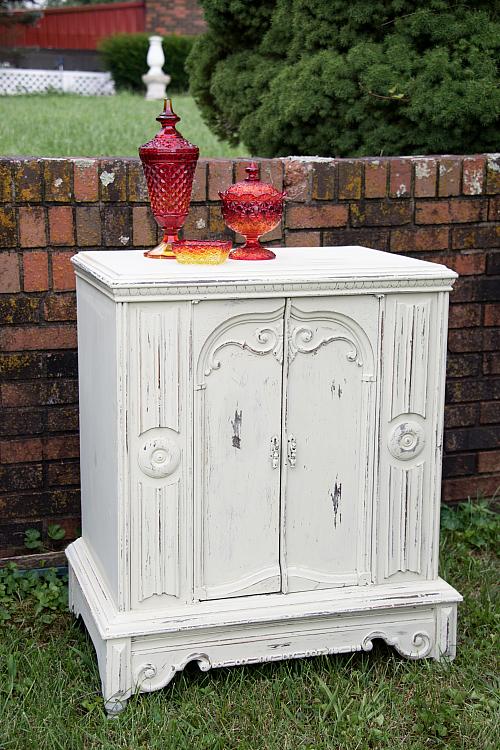 We drew quite the crowd to watch the painting and were thrilled to share the love of our products first-hand with possible new customers. We made lots of new friends along the way and have already marked our calendars for next year.Save